SUN-DIAMOND COMPOUD
SMG produces over 100 different diamond compounds in three consentrations of Light, Meduim and Heavy. We have Oil Soluble, Water Soluble, and universal diamond compound of Oil and Water Soluble. All of our diamond compounds are labled accurately by Micron size and Mesh size in addition to American Standard Color coding.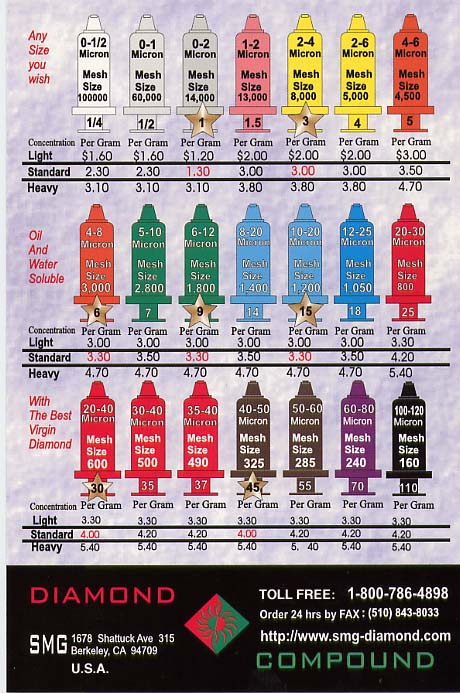 Order Diamond Compound





Diamond compound Site


---
istributors, domestic and international dealers please send email to smg@smg-diamond.com

for special offers, or call 1-800-SUN-4898 from U.S.A. and Canada and 1-510-848-8489 from other countries for discounted prices.

Sun Marketing Group, 1700 Shattuck Ave 315, Berkeley, California 94709, U.S.A.